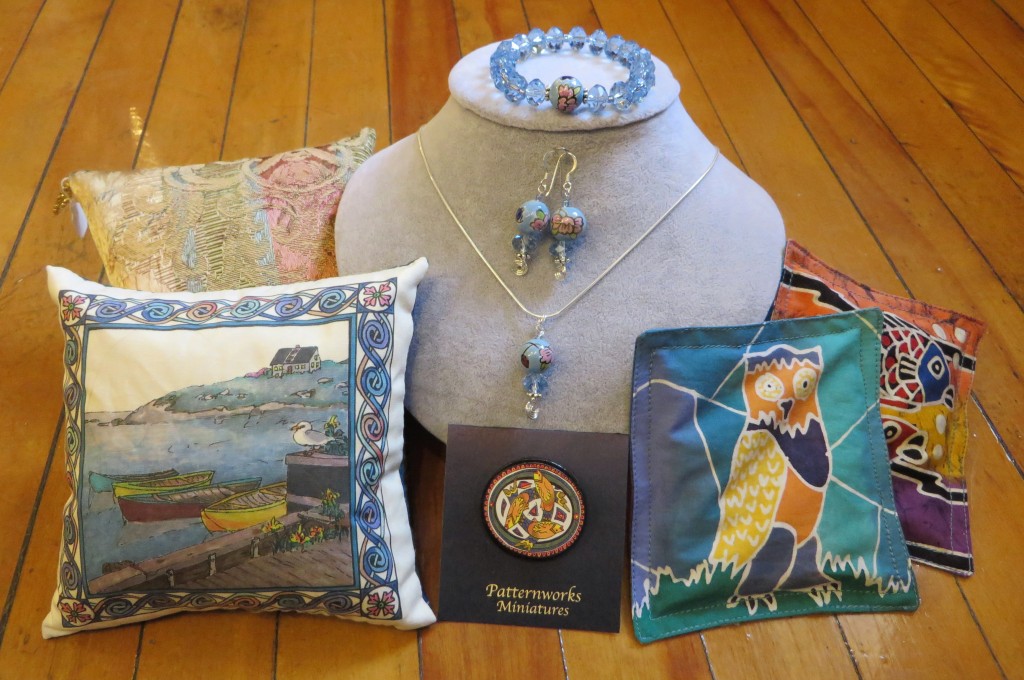 Patternworks
Kathi Giberman
Kathi Giberman from Patternworks has been supplying customers worldwide with her original and innovative products since 1987.
Included are one-of-a-kind jewellery pieces using sterling silver and glass beads, many of which are hand-crafted in the Czech Republic.
As well there are pins, earrings and necklaces made from miniature quilt and Celtic patterns, using her own artwork.
Another main feature of Kathi's display corner at the Village Emporium is a variety of sweetly-scented balsam fir sachets and "sleep pillows", used by Native Canadians and early settlers for centuries as a natural sleep and relaxation aid.
All of Kathi's products are designed and hand-crafted in her studio, just down the road from the Village Emporium in Chester Basin.