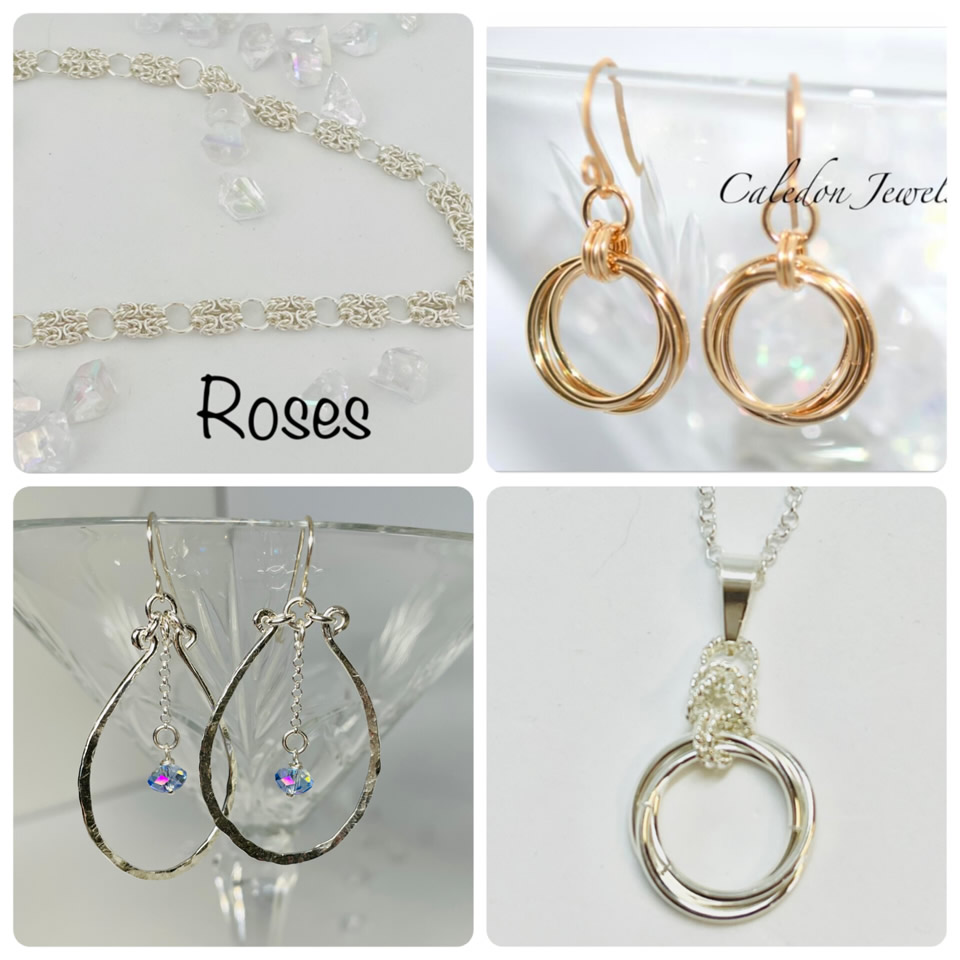 Caledon Jewels by Gay Young
My jewelry business has developed from a lifetime of enjoyment and fulfillment of creating beautiful, functional jewelry.
I learned the art of chainmaille at the Alton Mill, Alton, Ontario given by Gemma Gallery in 2007. From there I set up my in-home studio and worked to perfect my craft.
I work in only precious metals, Argentium Silver and 14K gold filled wire and I use swarovski crystals to embellish some pieces.
I use Silver Precious Metal Clay to make "Fine"silver charms for my work
My jewelry is completely created by myself.
I work on a small scale and other than using centuries old chainmaille patterns, my designs are my own and many of my pieces are one of a kind.
I continue to upgrade my skills and develop new skills learning with tutorials from the most prominent crafts people and artisans.
I am retired and live at our home by the sea in Malagash, NS with my husband, Gary, who enjoys being a woodcrafter.
… my love of design and the finished piece come together in my home studio to produce beautiful jewelry that you will be proud to own and wear. Custom orders are very welcomed.
Gay Young
Caledon Jewels by Gay Young on Facebook