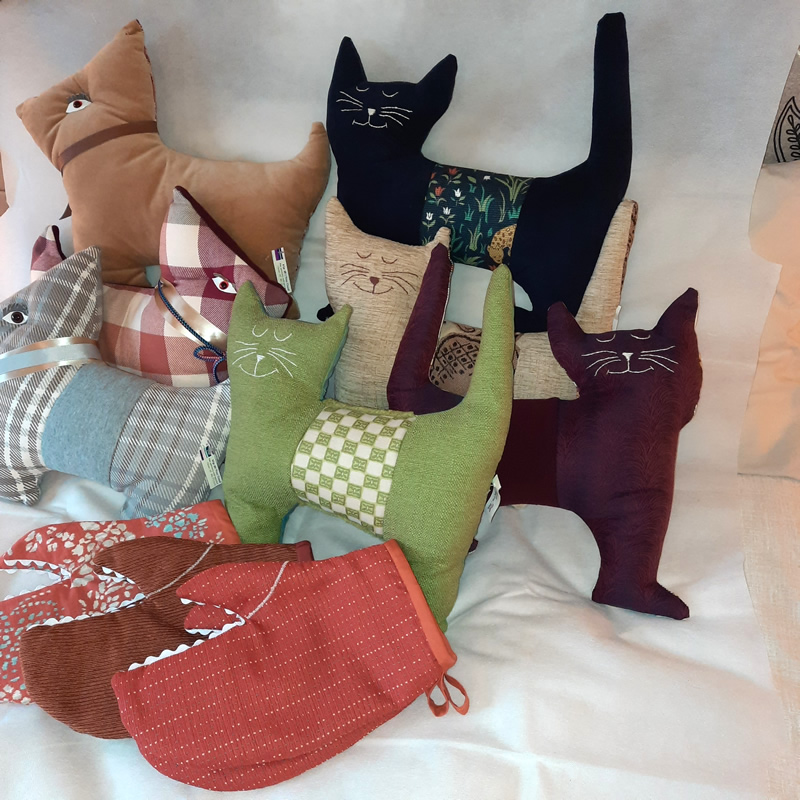 Up2! New Good
Retired Interior Designer, Fran Underwood in Chester, NS is "Up2!  New Good". She designs NEW upholstery remnants, off-cuts and sample fabrics into original, useful, one-of-a kind creations:
Kitty cat or Scottie dog neck pillow (personal colour choice available)
Stuffed toy animals
Lobster hot-mitts
Card/coin holders
Cat-nip toys
Log totes
Fish Tea-Cozies
Gull D. Doorstop…and many more fun and useful things.
Motto: Being green is a lot of fun! Just ask Kermit, the frog. 

Special orders available.
Fran
Up 2! New Good …upcycled upholstery ends
Fran Underwood, Designer/Owner
171 Victoria St. Box 351
Chester, NS, BOJ 1J0
902-275-8416